PANAGET Flooring
100% French Oak Flooring Grown and Milled in France
PANAGET
· 100% French Oak flooring with a certified origin. 100% French oak offers superior mechanical properties, high density, incredible industrial adaptability. As such, there is no better choice.
· 100% quality – we never settle for second best and this drives our controllers and monitors at every stage of the production process.
· True Masters – With creativity, uncompromising standards, quality, control, reliability, and traceability, we offer over a century's experience as true masters of production techniques.
· 100% Brittany – the ideas and the people behind the design, creation, and manufacture. choose a quality French-made product.
· A dedicated Design – your flooring can be as unique as you are. A dedicated design team will transfer your project to create something that is truly you.
Made in Bourgbarré
Established in 1929, transforming our craftsmanship into proven manufacturing expertise that is recognized throughout the industry.
All this is achieved with two plants, 150 employees, Panaget is a true success story. But instead of resting on our laurels, we strive for continuous innovation on a daily basis, both in France and export markets. We do everything we can to offer the finest French-made quality and style. The possibilities of the new technology we've developed are almost infinite ...
call us for price: 718-788-5688 more details go to: www.panaget.com
French White Oak, Engineered Planks
Thickness: 9/16"
Width: 7-1/4"
Length: Random Length 15" to 78"
Grade: Zenitude = Character Grade, Authentic = Common Grade
Structure: Tongue and Groove
Bevel: 4 sided Micro Bevel Edges
Finish: Extra Matt Urethane Finish
Warranty: 30 years residential
Installation: Nail, Glue or Float ( On, Above or Below grade)
Colors:

Zenitude Boise Flotte
Zenitude Perline
Zenitude Topia
Zenitude Saphire
Zenitude Platine
Zenitude Daim / Nacre
Authentic Celado
Authentic Granit


Zenitude Boise Flotte

Zenitude Boise Flotte

Zenitude Perline

Zenitude Topia

Authentic Saphire

Authentic Platine

Zenitude Daim

Zenitude Celado

Zenitude Granit
Oil Finish Collection Colors:
Grade: Origine = Ultra Character, Zenitude = Character
Item # 1006550 - Origine Cuir
Item # 1014165 - Zenitude Tourbe
Item # 1007332 - Zenitude Grey Oil
Item # 1007331 - Zenitude White Oil
Item # 1007326 - Zenitude - Tufeau
Item # 1007324 - zenitude Flanelle
Item # 1007325 - Zenitude Rafia
Item # 1007333 - Zenitude Natural Oil

Origine Cuir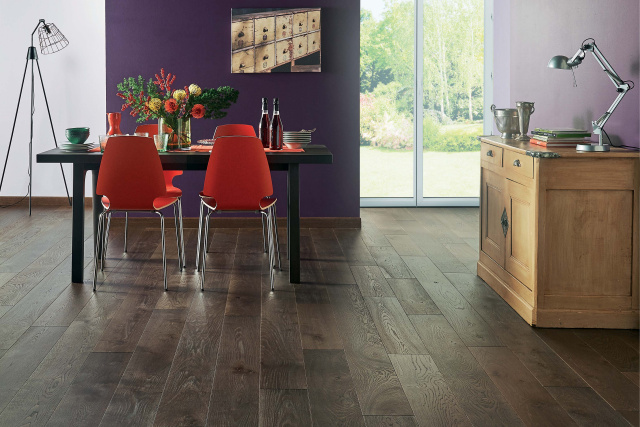 Zenitude Tourbe

Zenitude Grey Oil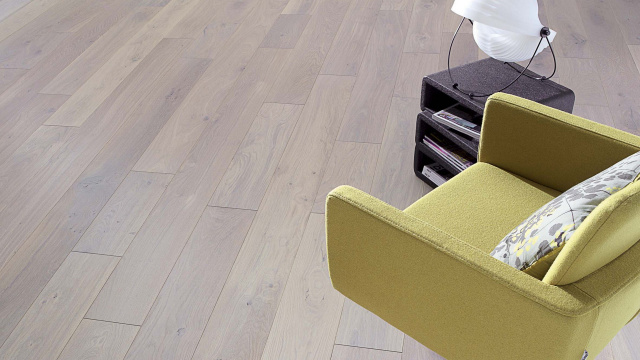 Zenitude White Oil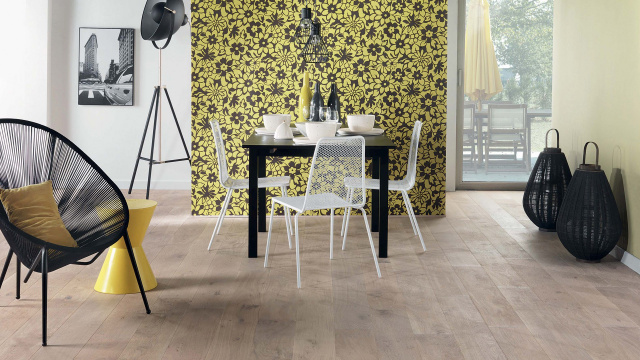 Zenitude Tufeau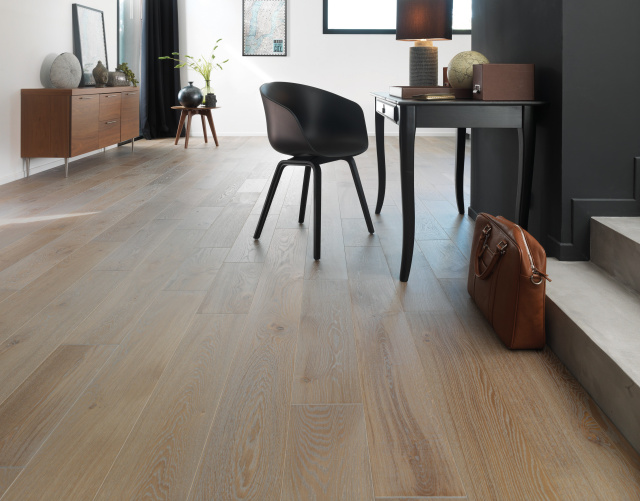 Zenitude Flanelle

Zenitude Rafia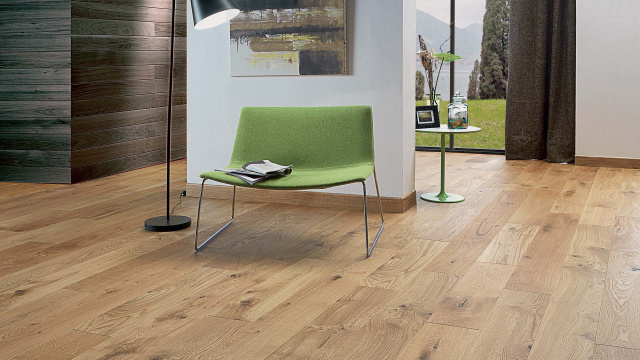 Zenitude Natural Oil
Paramount Floor Mart Inc.
Tel: 718-788-5688, 646-322-1911
Showroom & Warehouse Business Hours:
Mon - Fri: 9 am - 6 pm, Sat: 10 am - 3 pm